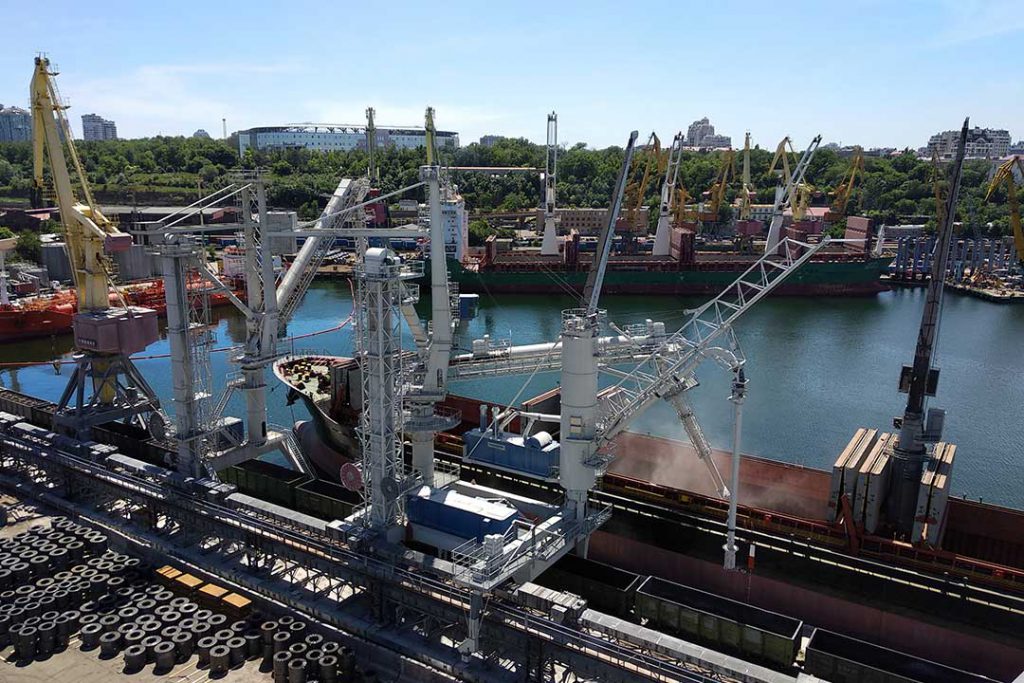 Can be used to unload and load many types of bulk goods, particularly from the:
food sector as well as
products from the power plant and
aluminum industry suitable.
These systems are tailor made for the customer and adapted to local conditions.
All types:
of inland or
oceangoing vessels can be unloaded
whereby the bulk material can be delivered directly to conveyor systems, trucks or wagons. Reloading is often loaded with smaller power to smaller vessels. This is done approximately "dust-free" through the use of closed conveyor systems and dust control systems.
Equipment
Unloading capacity up to 800 t/h related to wheat at 0.75 t/m3
Stationary, mobile on rubber wheels or from rails
Power supply via external feed-in or diesel generators
Pneumatic support with conveyor facilities for the loading of band-facing belt systems, trucks or railway carriages
With auxiliary winch on the boom, a small front loader (e.g. bobcat) or larger chain excavators, weighing up to 15.0 tons, can be lifted into the ship's hatch for residual cleaning
Advantages
Low energy consumption
Easy operation by extensive automatic operation
Low dust and noise emissions
Taking into account ATEX guidelines
Good accessibility with low maintenance
Large cover inside the ship hatch with the use of horizontal and vertical telescopic tubes