Flexiport for heavy flowing products
Can be used in particular for the unloading of bulk materials from the food sector (soy flour, gluten, fishmeal, feed pellets, etc.) as well as for products from the power plant sector such as biomass.
Unloading capacity up to 600 t/h related to wheat at 0.75 t/m3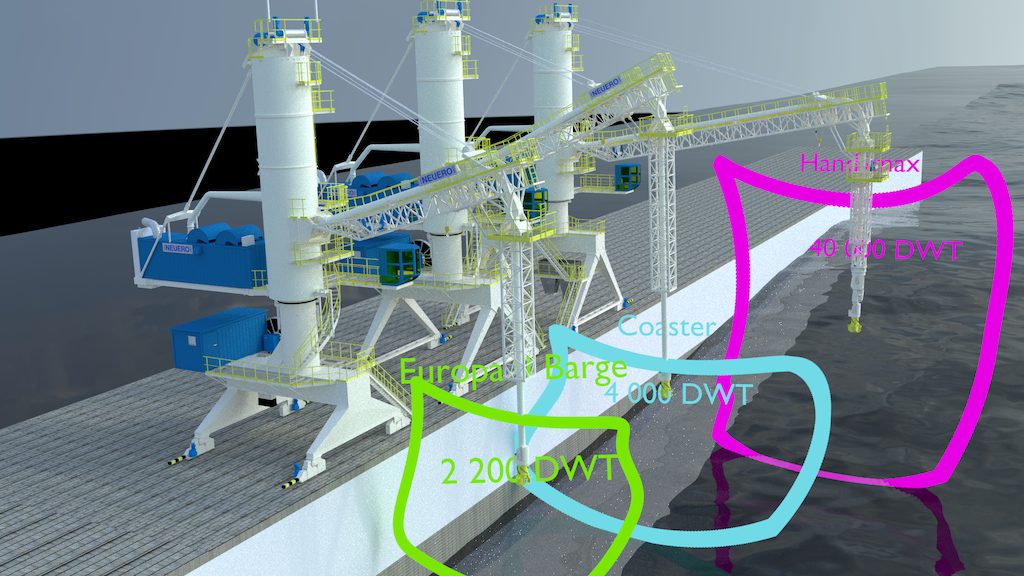 Special milling head to loosen up the product
Power supply via external feed-in or diesel generators
Discharge of ship sizes Bargen to Panamax with conveyors for loading on-site conveyors, trucks or railway wagons
Low energy consumption
Easy operation by extensive automatic operation
Low dust and noise emissions
Taking into account ATEX guidelines
Good accessibility with low maintenance
Tower for alumina and petroleum coke
NEUERO Tower is used primarily in the aluminium industry or in large grain terminals.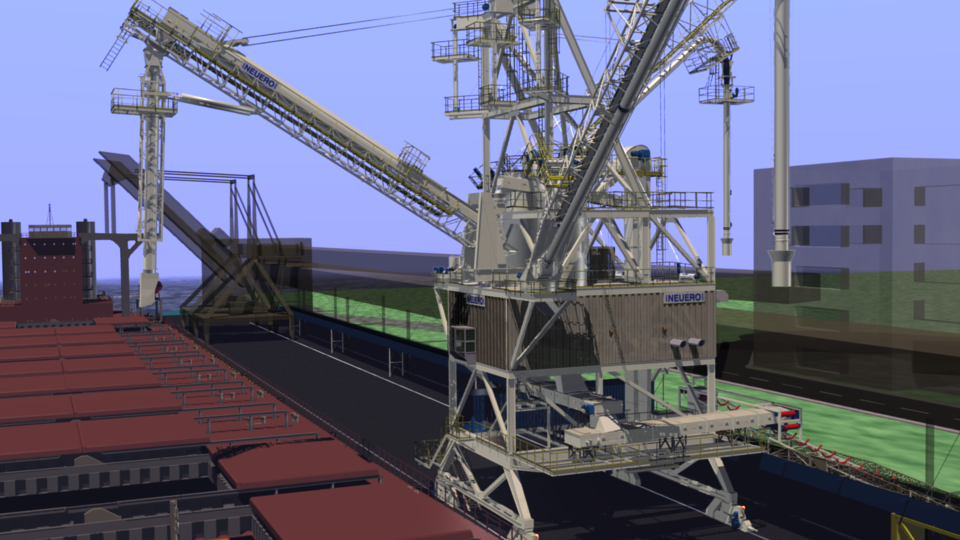 Unloading capacity up to 1,500 t/h based on wheat at 0.75 t/m3 or up to 1,000 t/h based on alumina at 1.00 t/m3
stationary or on rails
auxiliary winch for up to 15 t
Power supply via external feed-in
Unloading of ship size up to Cape Size
With conveyor facilities to support building conveyors, trucks or railway cars
Easy operation by extensive automatic operation
Low dust and noise emissions
Taking into account ATEX guidelines
Good accessibility of all facilities