Mechanical Ship Loader for Bulk Goods
NEUERO designs ship loaders for bulk goods. NEUERO tailor-made mechanical ship loaders match the local conditions and relate to the bulk material transporting it as gently as possible to avoid breakage and abrasion. The aim is to achieve the best environmental conditions with maximum performance.
NEUERO ship loaders are for dry bulk goods, particularly from the:
food sector,
fertilizer
and power plant industry.
NEUERO Ship Loaders load all types of inland or deep-sea vessels. The NEUERO DLH (Dustless Loading Head) turns the loading process nearly dust-free.
Shiploaders on rails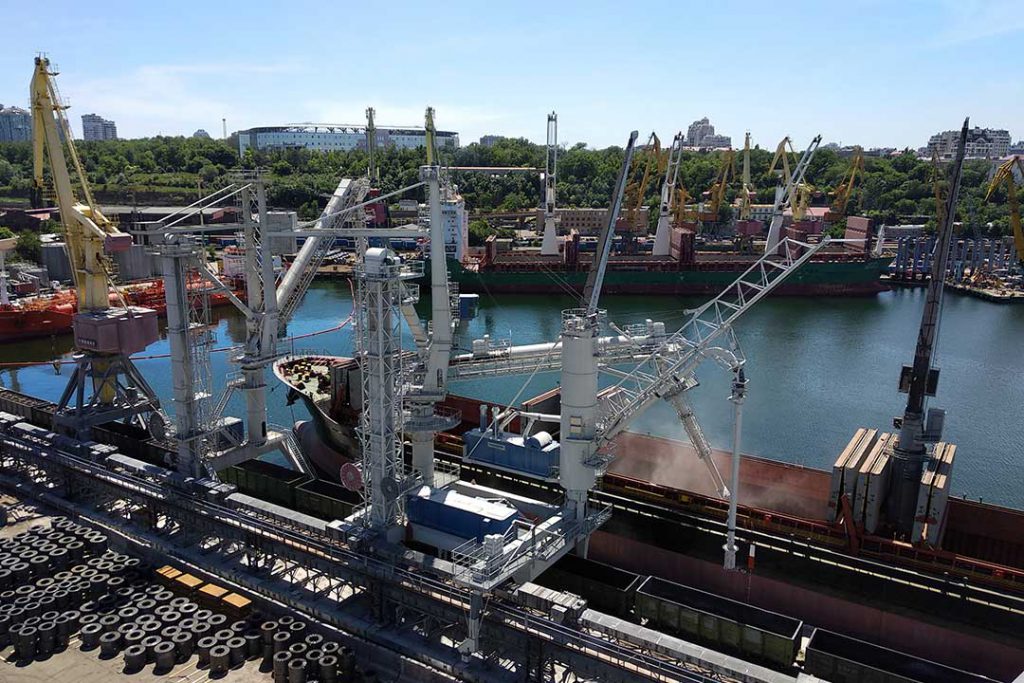 Unloading power of up to 3,000 t/h.
Supply via low or medium voltage lines
Large coverage within the ship's hold through telescopic loading tubes, swiveling boom, KIKO system and traceability of the relay
Low dust and noise emissions
Stationary shiploaders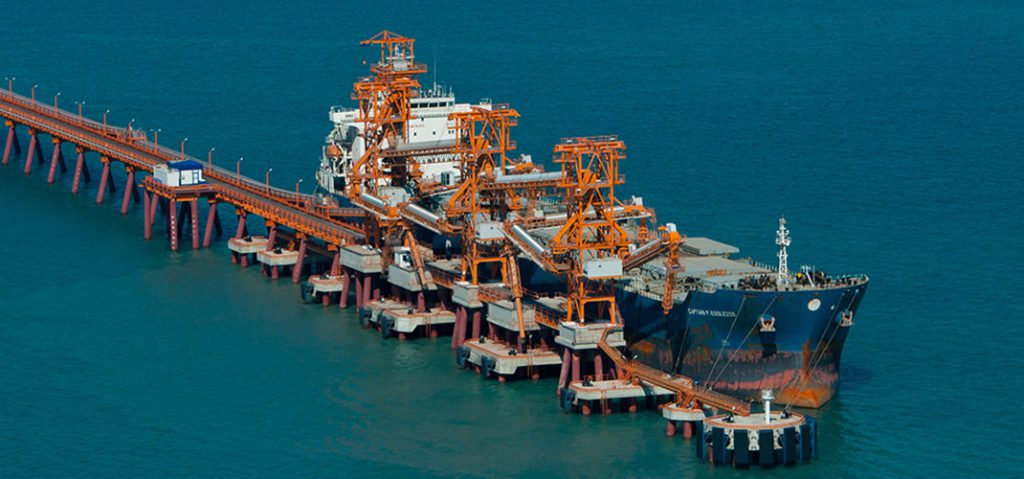 Loading capacity up to 3,000 t/h
Power supply via cable drum
Low dust and noise emissions
Special Features
Dustless Loading Head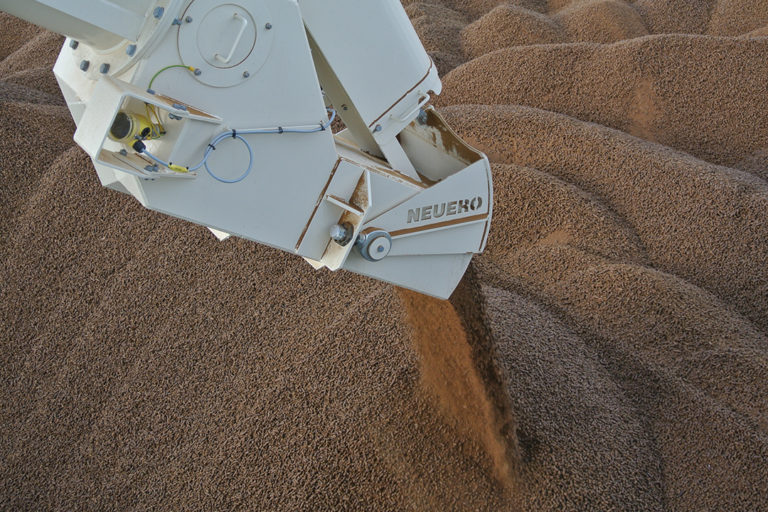 NEUERO's newly developed Dustless Loading Head (DLH) achieves almost dust-free loading with controlled material flow and low speed of the conveyor.
KiKo (Kick in / Kick out)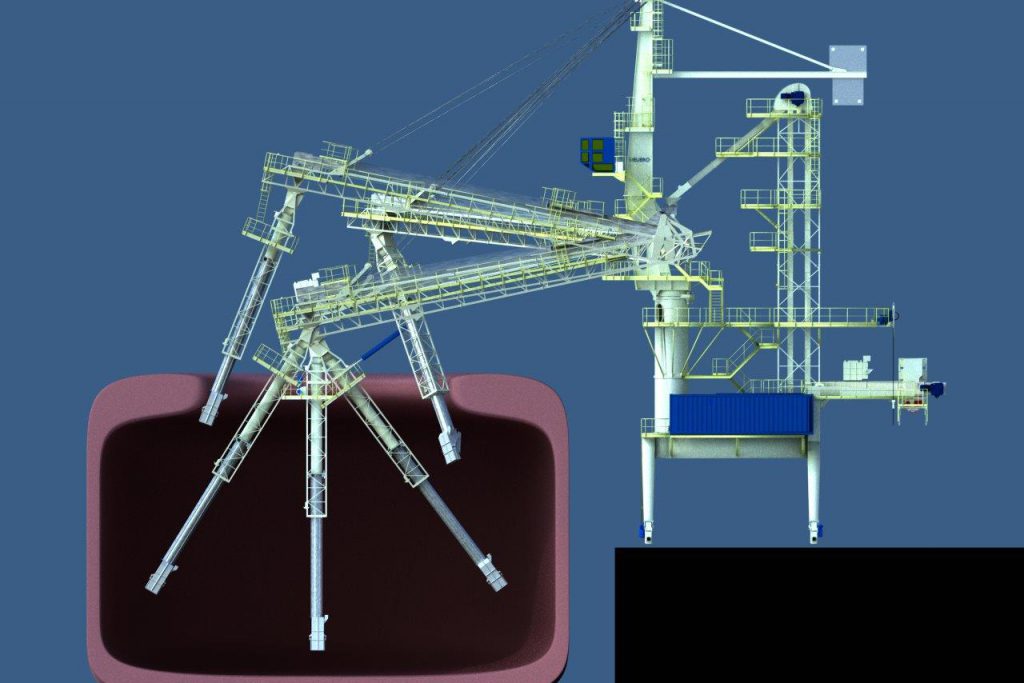 The vertical telescope pipe (KIKO = kick-in/kick-out) can reach almost any location within a ship's hold as well as the area under the hatch lids.
Machinery House
NEUERO's machinery house meets the highest standards of safety, noise reduction and ease of use. Depending on the requirements, it consists of separate rooms for the accommodation of the electrical panels, compressor station and hydraulics, as well as the transformer.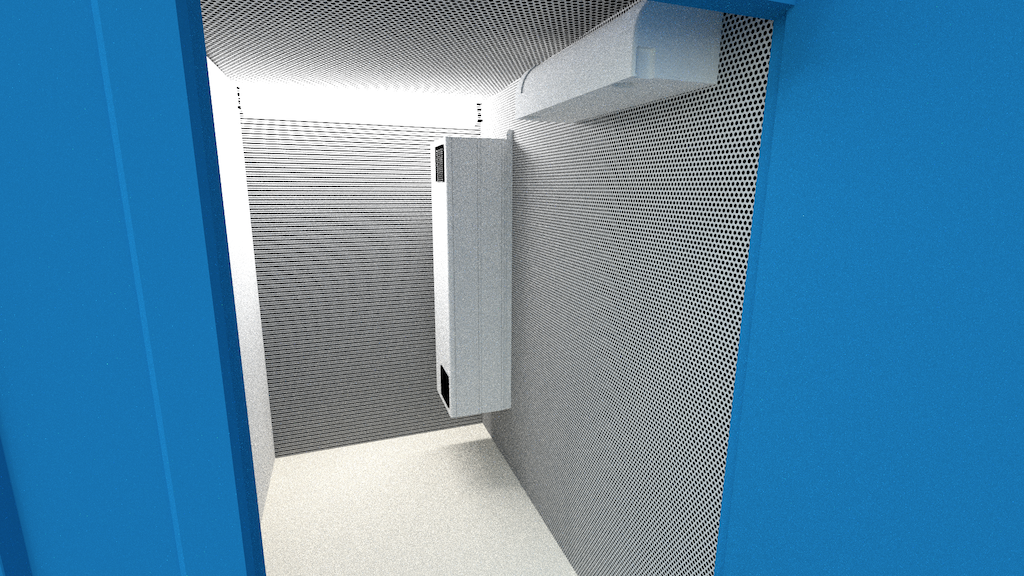 Augmented Reality App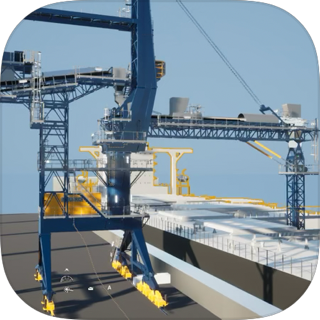 Scan the ground with the device until the shiploader appears.
With one finger you can change the location of the model and with two rotate it.
Tap the top left button to switch to control mode.
Virtual thumb-sticks appear when touching the screen to operate the machine.
Top right button turns on the loading process.
The simulator demonstrates how it is possible to fill the hold without the need for the machine to travel thanks to the kick in/out of the telescoping pipe.